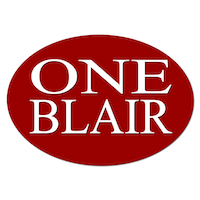 The next Montgomery Blair High School PTSA general body/membership meeting (virtually/online) will be held on Tuesday, April 20, 2021 at 6 pm.
TOPIC: Student panel and conversation on systemic racism and systemic change. We will also hear about related initiatives and upcoming course scheduling changes at Blair. Students are welcome and encouraged to attend. Opportunities to earn SSL hours may be available. (PRESENTATION & MEETING MATERIALS BELOW)
ALERT: The Blair High School PTSA will also take nominations from the floor (during the meeting) for our upcoming officer and delegate elections that will be held in May 2021. Click HERE for information about how you can become a 2021-2022 Blair HS PTSA Board Officer or MCCPTA Delegate!
Hope to see you there!
---
FYI: ATTEND BLAIR HS PTSA MEETING/ONLINE MEETING INFORMATION (Zoom link, Meeting ID, Password) will be posted prior to the meeting's date/time in one or more of the following areas: 1) Blair High School PTSA listserve message; 2) Blair High School email message (on behalf of the PTSA) or 3) in the monthly 'Principal's Newsletter' available via the Blair High School website's homepage.
Check your designated email account for messages from Blair High School and/or the Blair High School PTSA listserves for the PTSA's online meeting information.
If you have any questions and/or comments, please contact Mariama Orange, Blair HS PTSA President via our contact form.
FYI:
---
MEETING/PRESENTATION MATERIALS (Rahman A. Culver, M.P.A.Diversity and Inclusion Instructional Coordinator, Montgomery Blair High School)
OTHER MEETING MATERIALS: