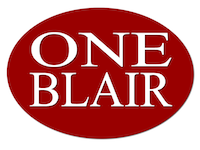 Below are the 2021-2022 Nominees for the Montgomery Blair High School PTSA's (Blair High School PTSA) Board Officer and MCCPTA Delegate Positions.
PRESIDENT: Ayo Atterberry
1st VICE PRESIDENT – ADVOCACY: No Nominees/Nominations Received
2nd VICE PRESIDENT – ACADEMIC AFFAIRS: Frances Frost
3rd VICE PRESIDENT – ADMINISTRATION: Elizabeth Whitman
TREASURER: Rex Robison
SECRETARY: Anand Parikh
MCCPTA DELEGATE (A): No Nominees/Nominations Received
MCCPTA DELEGATE (B): No Nominees/Nominations Received
Recruitment for nominees was held between March – April 2021. Information regarding the positions and the upcoming elections have been distributed via the Blair High School PTSA's listserves; Principal's Newsletters; our PTSA website and during our March and April 2021 general body/membership meetings. Please view our 'volunteer opportunities' webpage' and bylaws for more information about the recruitment and nomination process.
The Blair High School PTSA Elections for its 2021-2022 Board Officers and MCCPTA Delegates will be held during our May 18, 2021 general body/membership meeting. Blair HS PTSA members will vote on the nominees via ballot or voice vote. Additional nominations for the Board Officer and MCCPTA Delegate positions can be made from the meeting floor at the May 18th meeting. Note: Interested Blair HS PTSA members can nominate themselves or another Blair HS PTSA member for X-elected positions at the aforementioned meeting.
The Blair High School PTSA has a host of elected (board officers and MCCPTA Delegates) and non-elected (board members and ad-hoc roles) volunteer opportunities available for the 2021-2022 school year. Read our overview of volunteering for the Blair HS PTSA and check-out our list of volunteer openings.
---
If you have any questions, please do not hesitate to contact the Blair HS PTSA via our Contact Form (Select 'Contact Officers' or 'I Want to Volunteer').