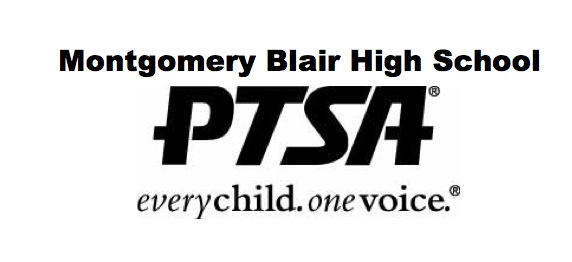 Visit our Volunteer FYI webpage to find out about volunteering for the Blair HS PTSA.
Learn more about Parent-Teacher organizations and/or volunteering for your local PTA/PTSA by visiting the Montgomery County Council of PTAs (MCCPTA), Free State PTA (governing body of PTA/PTSAs in Maryland) and the National PTA websites.
If you have any questions about the open positions and/or volunteering for the Blair PTSA, please contact the Blair HS PTSA's board officers via our 'Contact US' webpage.