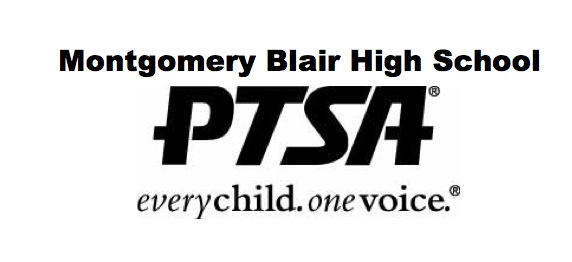 The Blair HS PTSA is unique in that we do not charge any required membership dues because we do not want there to be any financial barrier to membership. Members and PTSA supporters are asked to make a donation of any amount to help cover membership dues to the local, county, state, and National PTAs and support the work that we do all year long.
Donate online by filling out the form below. Donations may also be made by check, payable to Montgomery Blair HS PTSA, and mailed to:
Montgomery Blair HS PTSA
51 University Blvd East
Silver Spring, MD 20901-2451
Please also consider employer matching donations and volunteer hour donations to further your support to Blair PTSA.