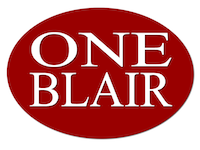 NOTE: If you missed the meeting here's a meeting recap (via Twitter THREAD) as tweeted by Silver Chips Online, the Montgomery Blair High School's Student Newspaper.
---
The next Montgomery Blair High School PTSA General Body/Membership meeting will be held virtually/online on Tuesday, February 16, 2021 from 6-8 pm.
The primary focus of the meeting will be to receive feedback from the school community, including students, on the proposed resolution on School Resource Officers (SROs) from the Montgomery County Council of PTAs (MCCPTA). Note: See weblinks below for background information.
Also, Mrs. Makeyda Soriano, Blair's Resource Counselor will be providing Parent training for Signs of Suicide prevention. This will be an opportunity for parents to have a glimpse of what their students will be learning within their Sign of Suicide class lessons. Resources will be provided as we bring continued awareness to this topic for our students.
As always, PTSA and school news and information will be shared.
---
NOTE: BLAIR HS PTSA ONLINE MEETING INFORMATION (Zoom link, Meeting ID, Password) will be posted via a Blair High School PTSA listserv message and/or Blair High School email message (on behalf of the PTSA) prior to the meeting's date/time.
Check your designated email account for messages from Blair High School or Blair High School PTSA listserve messages for the PTSA's online meeting information (e.g., meeting link, ID and password).
To subscribe to the Blair HS PTSA Listserves – Click HERE.
To receive email messages (Connect Ed) from Blair High School – Click HERE.
If you have any questions and/or comments, please contact Mariama Orange, Blair HS PTSA President via our contact form.
---
Materials Re School Resource Officers (SROs):
2021 MCCPTA Resolution on School Resource Officers and School Safety
and Security (Proposed)
https://drive.google.com/file/d/1gsah84R91mAWQGoGgkAO720mHRpQ77FL/view
2010 MCCPTA Resolution on School Resource Officers (Adopted November 23, 2010)
http://nebula.wsimg.com/ecdf250cd5091a67c24666ee731e3e66?AccessKeyId=AB71C8A62DC88BF7171E&disposition=0&alloworigin=1
School Resource Officers FAQs (Frequently Asked Questions)
Responses Prepared by the MCCPTA Diversity, Equity & Inclusion Committee
https://docs.google.com/document/d/19NLJowpFn8pyBlZpq2F5cC5gq2XPGSDPa_UKI7AO6Xc
MCCPTA Suggested Discussion Questions
https://docs.google.com/document/d/1MRGfy6znTkC7RUmw-B0QzaOYecrc-qmHnW41Bx3RahU
Montgomery County Council Office of Legislative Oversight Racial
Equity and Social Justice (RESJ) Impact Statement Bill 46-20
https://www.montgomerycountymd.gov/OLO/Resources/Files/resjis/2020/RESJ-Bill46-20.pdf
---
Additional Information:
Blair HS PTSA 2020-2021 Meeting/Events Calendar
Quick Start Guide for New Zoom Users