NOTE: Click HERE for the latest information regarding the Blair High School and MCPS' Class of 2021's graduation and celebration plans.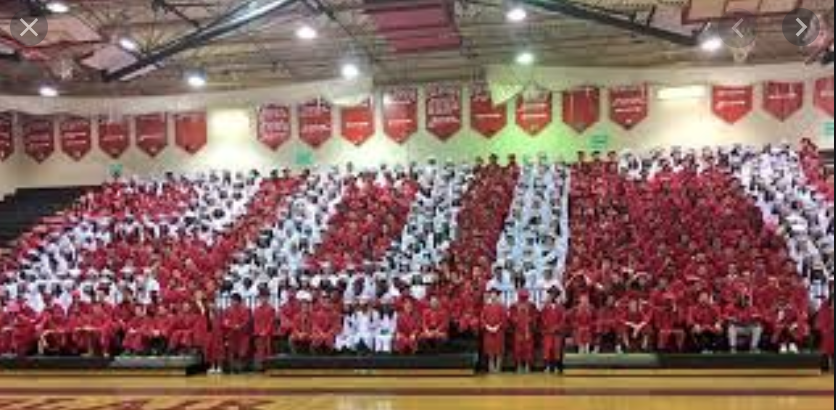 ALERT: Information on this post is subject to change due to the COVID-19 Pandemic. Please click HERE for the latest information regarding Blair High School's graduation plans.
Information below is from the February 2021 Blair High School Principal's Newsletter.
The Graduation Date for MBHS Class of 2021
Our 2021 commencement ceremony is tentatively scheduled for Wednesday, June 2nd, at 10 a.m. at the UMBC Event Center. The UMBC Event Center is located in Catonsville, Maryland, on the campus of the University of Maryland, Baltimore County. Please note that this date and location is contingent upon the finalization of the contract with the graduation venue, as well as a review of COVID-19 health and safety metrics within Montgomery County and the local government authorities in Catonsville. More information will be shared with senior families in the coming weeks.
Thank you for your continued support and understanding as we navigate the next steps. We are committed to doing everything we can to provide a graduation experience that truly celebrates our students' accomplishments and represents our Blazer Pride.
Class of 2021 Commencement Speaker: Mayor Kate Stewart
Kate Stewart is the Mayor of Takoma Park, Maryland and has served as Mayor since 2015. Kate also serves as the Vice-Chair on the Board of the Metropolitan Washington Council of Governments. She received her BA from Haverford College and her Master of Science from the University of Maryland. Kate lives in Takoma Park with her husband Jon and her two children Bridget and Jamie.
MCPS Provides Funding for Caps and Gowns for all Seniors
Montgomery County Public Schools (MCPS) recently approved Continuity of Learning funding to be used to support the purchase of graduation caps and gowns for all current Grade 12 students expected to participate in commencement exercises this June 2021.
The traumatic financial and social-emotional impact of the COVID-19 pandemic and the lost opportunity for communities to support schools with typical fundraising efforts has necessitated this funding support.
MCPS will allocate $45 per graduate candidate to each of our 25 comprehensive high schools, alternative education programs, and our special schools to cover the costs associated with caps and gowns purchases.
Update on Senior Portraits, T-Shirt and Venue Fee
Seniors can make an appointment and go to the studio and have their Senior pictures taken; the studio address is Prestige Portraits, 15720 Crabbs Branch Way, Rockville, MD, and their phone number is (410) 644-7700.
Seniors! You can purchase the required $30 Graduation Venue Fee here; those who wish can also purchase a Senior t-shirt for $15 here.