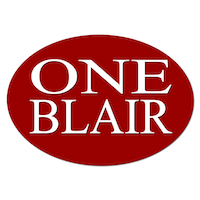 The Blair HS PTSA message below is in response to the news that MCPS school district officials and the Montgomery County police are investigating sexual assault and harassment claims that students and alumni made on social media, which was reported in the Bethesda Magazine article 'Blair principal says MCPS 'actively investigating' sexual allegations' (June 29, 2020).
July 3, 2020
To Blair community –
As your Blair PTSA Officers, we hear and share your concerns about the recent student activity on social media regarding allegations of sexual misconduct and assault. We also see our students and communities dealing with the pandemic, social unrest and protests related to anti-Black racism locally and across the country.
We've spoken to our Principal, Mrs. Johnson, who also shares your concerns. However, there are legal limitations – from MCPS and MCPolice Department – on what she can discuss related to the sexual assault allegations, so as not to compromise the privacy of students or ongoing investigations.
As PTSA leaders, we realize the immediate and important need for students and families to receive the mental and emotional support that they need to get through this time and these hard experiences. We want our community to be aware of the mental health supports that are available in our school system and the county for our students and families. We will be working with Blair and MCPS district staff and community organizations to hold a virtual meeting at which we can share some of those resources.
Stay on the lookout for additional information as we plan for this meeting. In the meantime, if you have or know a student who is in need of help, please reach out immediately to their Blair school counselor or the Montgomery County Crisis Center, available 24/7 at 240-770-4000.
Take care.