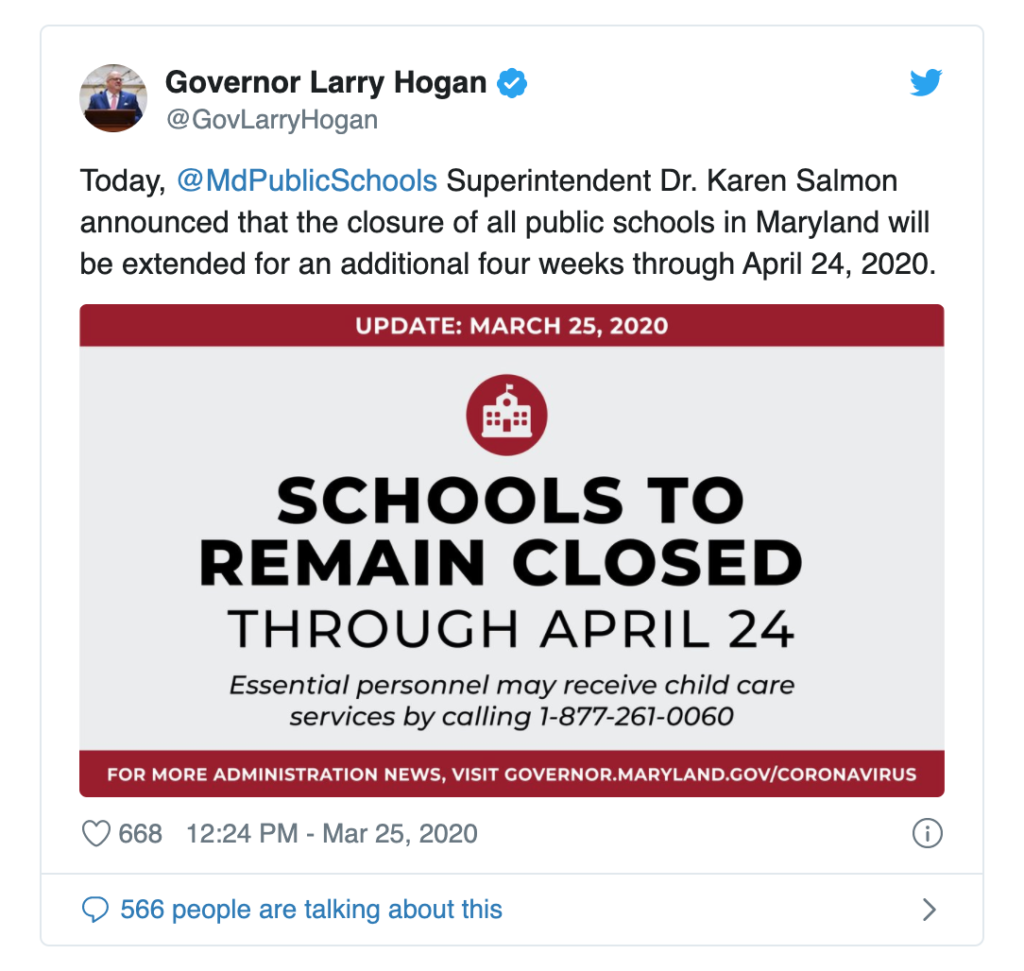 Excerpts below from the March 25, 2020 MyMcMedia article 'ALL MARYLAND PUBLIC SCHOOLS CLOSED UNTIL APRIL 24′.
All Maryland public schools are closed for an additional four weeks until April 24.
State Superintendent Karen Salmon announced the decision at a press conference Wednesday. On March 12, Gov. Larry Hogan announced that schools would be closed through March 27 to slow the spread of COVID-19.
"I know how incredible difficult this last couple of weeks has been for you," Hogan said at Wednesday's press conference, addressing families and students. "I just want all of you to know that there's nothing more important to us than your health and wellbeing and your education."
Salmon said the state may look at extending the school year, but is first focusing on a continuity of learning plan for all districts. She said the Maryland State Department of Education is coming up with standards of learning that will apply to all school districts in the state to make sure everyone gets the basics, and then individual districts can add on to that. Salmon emphasized that school officials will make sure students with disabilities are accommodated. There will be more information about a statewide plan with equity standards in the coming days.