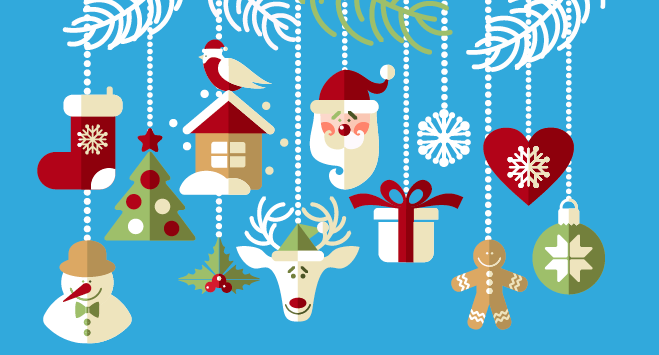 Message from the Blair High School PTSA Staff Appreciation Committee
Hi Blazer Community!!
We hope that you had a happy and safe Thanksgiving!
Now onto more holidays and a chance for you to show your appreciation for our hard-working MBHS (Montgomery Blair High School) Staff!! This year the Blair High School PTSA has three ways we can do so (see options below), all of which are covid-safe and bound to make our staff feel celebrated! Take a minute to spread some holiday cheer today!
1️⃣ POSTCARD POSITIVITY — You can send an e-postcard to our staff using this easy- peasy Google form. You can use send a note to one or more of your child(ren)'s teachers or your student(s) can send a note as well! Drop a line to folks in the Main office at MBHS building services for keeping MBHS ready for when the Blazers return! Send a shout-out to our counselors or coaching staff! Click on the following link to submit your Postcard to A Blair High School Teacher or Staff: https://forms.gle/nkzm5gTXUgHerHe26
2️⃣ BON APPETIT BLAZERS — A 2020 Virtual Cookbook. We are planning to create a 2020 virtual cookbook for our staff featuring our community's favorite recipes! We know you have them (and our staff know too) — while big staff lunches in the SAC are on hold for a bit, dig out that recipe that our staff loves and send it to us (along with a photo if you can). Then we will compile it into a nice big PDF for our staff as a holiday thank you! Deadline for these submissions is Friday, December 18, 2020 so that we can get our virtual cookbook all ready to go home with staff before Winter Break!
Click on the following link to submit your recipe for the Bon Appétit Blair Recipe Book: https://forms.gle/LXBUcbVqE6ZeWwQQA
3️⃣ GIFT CARDS — In prior years, our parents have donated gift cards to be raffled off at the Blair High School Staff Holiday Party at El Golfo Restaurant. Sadly, the Staff can not gather there this year, but Principal Johnson promises to do her 'Raffle Act' for the staff — she just needs some gift cards to raffle-off. You can do one of the following in regards to purchasing gift cards for the staff:
Purchase gift cards and then do a contactless drop off at Diane Kelleher's (Blair PTSA Staff Appreciation Committee Co-Chair) home, since she lives pretty close to Blair High School.
Purchase electronic gift cards and send them to Ms. Kelleher via email.
Drop-off a monetary donation at Ms. Kelleher's home and she will purchase the gift cards on your behalf.
We would like for Principal Johnson to raffle gift cards off on a rolling basis in December — with the last few being given out before Winter Break (December 24-31, 2020) starts.
NOTE: You can contact Ms. Kelleher via email HERE (please make sure to select the topic 'Staff Appreciation') to send her the electronic gift cards and/or arrange a date/time to drop-off your gift cards or monetary donation at her home.
---
Please contact us if you have any questions and/or run into any technical issues!
Sincerely,
Diane Kelleher and Alejandro Mercado, Montgomery Blair High School PTSA Staff Appreciation Committee Chairs
---
Link to Montgomery Blair High School Staff Directory: https://www.montgomeryschoolsmd.org/directory/directory_Boxschool.aspx?processlevel=04757