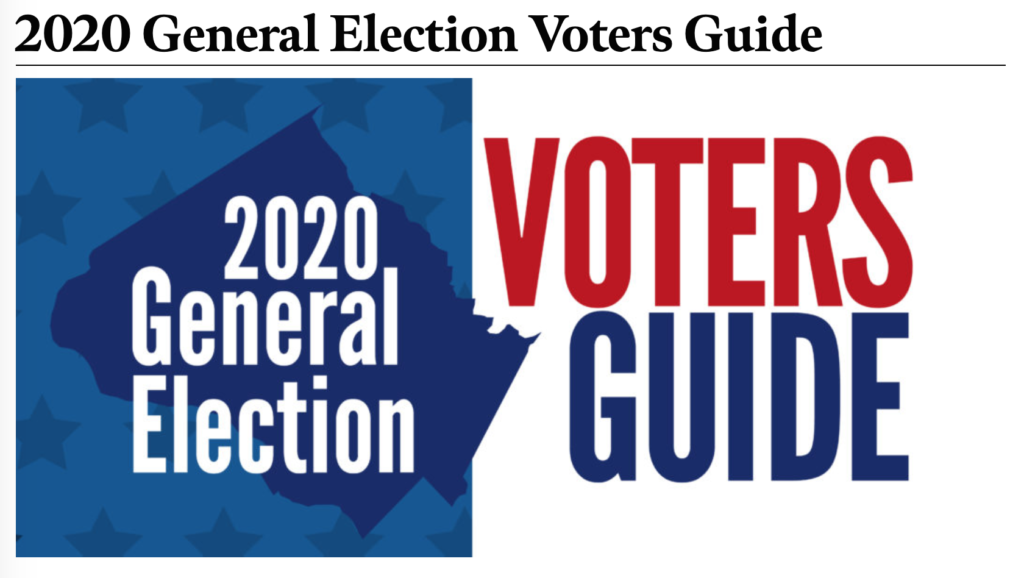 Text and information below are from the Bethesda Magazine article 'Bethesda Beat Creates Voters Guide for General Election' (September 30, 2020) and their '2020 General Election Voters Guide'.
Bios, Q&As with candidates for school board, Congress, circuit court judge, etc.
Bethesda Beat has created a voters guide for the Nov. 3 general election, with information about candidates for local and federal offices.
The guide (see links below) has bios of candidates for Montgomery County Board of Education, Circuit Court judge and U.S. Congress seats that represent the county, plus their answers to our questionnaires.
It also includes the wording of the four Montgomery County and two statewide ballot questions, with a brief explanation of what each means.
Candidates for U.S. president and Maryland appellate courts are listed, too.
---
Click on each race below to read about the candidates or issues:
• Montgomery County Board of Education, At-Large
• Montgomery County Board of Education, District 2
• Montgomery County Board of Education, District 4
• Montgomery County Circuit Court
• Montgomery County ballot questions
---
Click on the link below to find a list of other candidates on the ballot:
---
Related Materials:
Blair HS PTSA: Voter Education Meeting With Montgomery County Board of Elections (September 17, 2020)