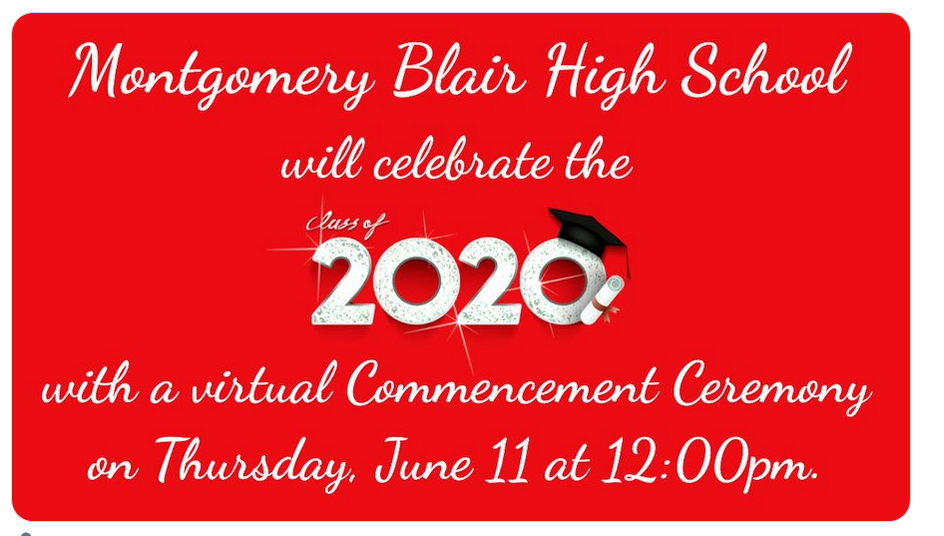 Montgomery Blair High School Principal Renay Johnson announced that Blair High School will hold a virtual commencement ceremony on Thursday, June 11, 2020 at 12 p.m. to celebrate its 2020 graduating seniors.
VIEW Montgomery Blair High School Class of 2020 Virtual Graduation: 1) An MCPS private link was emailed to Blair Families on June 10th that will open approximately 15 minutes prior to graduation. 2) Watch on Comcast Channel 33; or 3) stream at youtube.com/mcpstv. Note: The Graduation Ceremony link is also posted on the school's website, https://mbhs.edu/.
………………………………………………………………………………………………………..
Related 'Blair High School Seniors' Information: