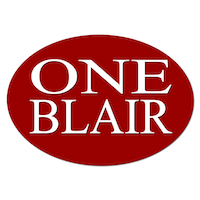 On Thursday, September 17, 2020 from 7:00 pm – 8:30 pm, The Blair High School PTSA is hosting a virtual 'Voter Education' meeting with Dr. Gilberto Zelaya, Community Engagement/Public Information Officer of the Montgomery County Board of Elections (BOE).
Dr. Zelaya will present a Zoom Session on how the November 2020 General Election is different and what to expect when voting. He will discuss:
How to make sure that you are registered to vote… and if you aren't – how and when you may register
How to obtain a mail ballot so that you don't need to vote in-person (Alert: Ballots are not being sent automatically. Mail Ballot Requests must be *in* the Montgomery County Board of Elections by October 20, 2020 or the BOE can't assure that you will get your ballot in time).
How to complete your ballot (this is technical… not political)
How to submit your ballot: by mail or at the secure drop sites
Voting in-person: early voting and November 3, 2020
Sign Up to Receive the Zoom Link
https://cdn.forms-content.sg-form.com/661c28e5-f8d3-11ea-8417-562ccc34fb80
We hope that you are able to attend! If you have any event questions, please contact the Blair HS PTSA President (president@blairptsa.org).
Note: Blair PTSA is a non-partisan organization. This forum is about the election process, not particular candidates or parties.
---
Meeting Presentation Materials https://blairptsa.org/wp-content/uploads/2020/09/GET.VOTE_.READY_.MOCO_.Materials.MontgomeryCountyBoardOfElections.09182020-1.pdf
---
Related Materials:
➡️ Register to vote. Postmark deadline: Tuesday, October 13th.
1) Text VOTE to 77788
2) Visit 777vote.org to download paper application
3) Online: https://voterservices.elections.maryland.gov/OnlineVoterRegistration/InstructionsStep1
➡️ Mail-in Ballot Application. Received deadline, Tuesday, October 20th.
1) Text VBM to 77788
2) Visit 777vote.org to download application:
3) Online: https://voterservices.elections.maryland.gov/onlinemailinrequest/InstructionsStep1
➡️ General Election FAQs: https://www.montgomerycountymd.gov/Elections/FrequentlyAskedQuestions/faqs-general-2020.html
➡️ Ballot Drop Box Information: https://www.montgomerycountymd.gov/Elections/dropbox.html