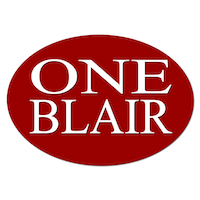 The next Montgomery Blair High School PTSA general body/membership meeting will be held virtually on Tuesday, January 19, 2021 at 6 pm EDT.
MEETING TOPIC: Blair High School's Reopening Plan
OVERVIEW: On January 12, 2021, the Montgomery County Public Schools Board of Education voted to return groups of students for in-person learning on Monday, March 15, 2021, on the condition that health metrics are met. Blair High School will share its reopening plan for students who have selected in-person learning, along with school news and information.
ALERT: For security reasons, BLAIR HS PTSA ONLINE MEETING INFORMATION (Zoom link, Meeting ID, Password) will not be posted on the Blair High School PTSA website. Meeting information will be posted via Blair High School PTSA listserv message and/or Blair High School email message (on behalf of the PTSA) prior to the meeting's date/time. Check your designated email account for messages from Blair High School or Blair High School PTSA listserve messages for the PTSA's online meeting information.
---
To subscribe to the Blair HS PTSA Listserves – Click HERE.
To receive email messages (Connect Ed) from Blair High School – Click HERE.
---
If you have any questions and/or comments, please contact Mariama Orange, Blair HS PTSA President via our contact form.