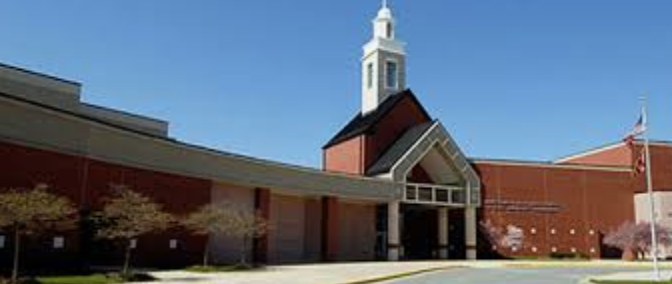 Below is a compilation of information from Blair High School for students and families to prepare for the 2020-2021 school year.
Please make sure to check the following: 1) Blair High School's website homepage, school calendar and email messages via ConnectEd (subscription required) for school information and/or updates; 2) MCPS News & Announcements for Parents and 3) the Blair HS PTSA's 'Meeting & Events' section for Blair High School program/event listings.
Blair High School's 'BACK TO SCHOOL' Notice (English & Espanol version), which includes accessible web links: https://mbhs.edu/newsevents/Announcements/Back%20to%20School%20Preparation.pdf
Blair High School's CHROMEBOOK Distribution Schedule and Information https://drive.google.com/file/d/12Wituzvyw2iGpudjO8uYk0I9kkXUnJlH/view
Blair High School's Fall 2020/September 2020 REMOTE LEARNING SCHEDULE (Regular day, A-Day, B-Day, Half-Day, Virtual Check-in) https://storage.googleapis.com/pt04-1/messages/attachments/d4d27a97d65d060c91360101984bee1a/Montgomery_Blair_High_School_Final_Bell_Schedule_.pdf
MCPS Portal/LOGIN ACTIVATION FYI for Parents (PARENTVUE) and Students (STUDENTVUE) https://blairptsa.org/mcps-portal-login-activation-information-for-parents-and-students/. FYI from Blair High School: If parents can only see some children of their children listed via ParentVue, but not all, please complete the form via the link below and the school will merge the accounts: https://docs.google.com/forms/d/e/1FAIpQLSc3RJam5Fl3jdbhxmSttrSLB-ybJ3Gwp4sB8dPAwqj1VjmzNg/viewform
For Blair High School Students: If you do not know your MCPS PASSWORD, please complete this Montgomery Blair Password Help Request so you can begin classes on Monday 8/31/2020: https://forms.gle/h1XYUgEYJxNFRJTq6 or contact Blair HS Media Specialist Andrea Lamphier (Andrea_Lamphier@mcpsmd.org) or Farzaneh Nabavian
Blair HS Parent Community Coordinator (MCPS Cell# 240-506-8576; farzaneh_nabavian@mcpsmd.org)
MCPS to Provide WEBINAR SERIES FOR PARENTS: August 19th – September 3rd (includes sessions on using ParentVue and navigating MyMCPSClassroom) https://blairptsa.org/mcps-to-provide-webinar-series-for-parents-august-19th-september-2nd/
G-SUITE ADDITIONAL SERVICES Consent Form & Supplemental Online Digital Tools for Montgomery Blair High School (English and Spanish- traducción abajo). https://docs.google.com/forms/d/e/1FAIpQLSdZdFTFqa_usOg5QuHHx4BUREX162GxPSD_1hu3DiWpEciG1A/viewform NOTE: MCPS requires consent from parents/guardians (or eligible students) to provide high school students with access to Google's G Suite Additional Services as part of their individual student accounts. Consent remains valid for the entire time the student is enrolled in an MCPS high school and may be rescinded at any time. If you do not return the form, Blair High School will assume that your child(ren) is/are NOT permitted to use the Additional Services.
Montgomery Blair High School's downloadable/printable 'MBHS Student Planbook 2020-2021' https://drive.google.com/file/d/1FdOERnT651zzDVYIRuKK-S2dSXM93g-t/view
MCPS Parent Guide to VIRTUAL RECORDINGS Live instruction is critical to ensure students have the access and opportunity to learn during the COVID-19 pandemic. MCPS has received many questions from parents about recording in virtual classrooms. To address these questions, the district has created a guide on virtual classroom recordings. The guide includes information about privacy, security and more. https://www.montgomeryschoolsmd.org/uploadedFiles/reopening/MCPS-Parents-Guide-to-Recorded-Lessons.pdf