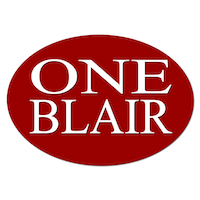 Blair High School families are invited to a Zoom meeting to view and discuss the Montgomery Blair High School PTSA's proposed 2020-2021 PTSA budget on Monday, October 12, 2020 at 6:00 pm.
Topic: PTSA Budget Zoom Meeting
Time: Oct 12, 2020 06:00 PM Eastern Time (US and Canada)
NOTE: The Blair High School PTSA's Executive Board meeting will begin at 7:00 pm EDT.
10/14/2020: ZOOM MEETING INFORMATION DELETED
---
NEXT BLAIR HS PTSA GENERAL BODY/MEMBERSHIP MEETING (IN-PERSON)
DATE/TIME: Tuesday, October 20, 2020, 6-7:30 pm
LOCATION: Blair High School track area
AGENDA: Review and vote on the proposed 2020-2021 budget and 2) hold its 2020-2021 Board Officer and MCCPTA Delegate Elections (list of 2020-2021 nominees)
SAFETY GUIDELINES: Wear a mask and practice social-distancing.
---
Join the PTSA: https://blairptsa.org/join/
---
REMINDER: The annual PTSA Blair Citrus Sale is going on now! Order online now and get your fruit delivered to your door…or send it as a holiday gift anywhere in the continental United States. The order deadline is November 13, 2020