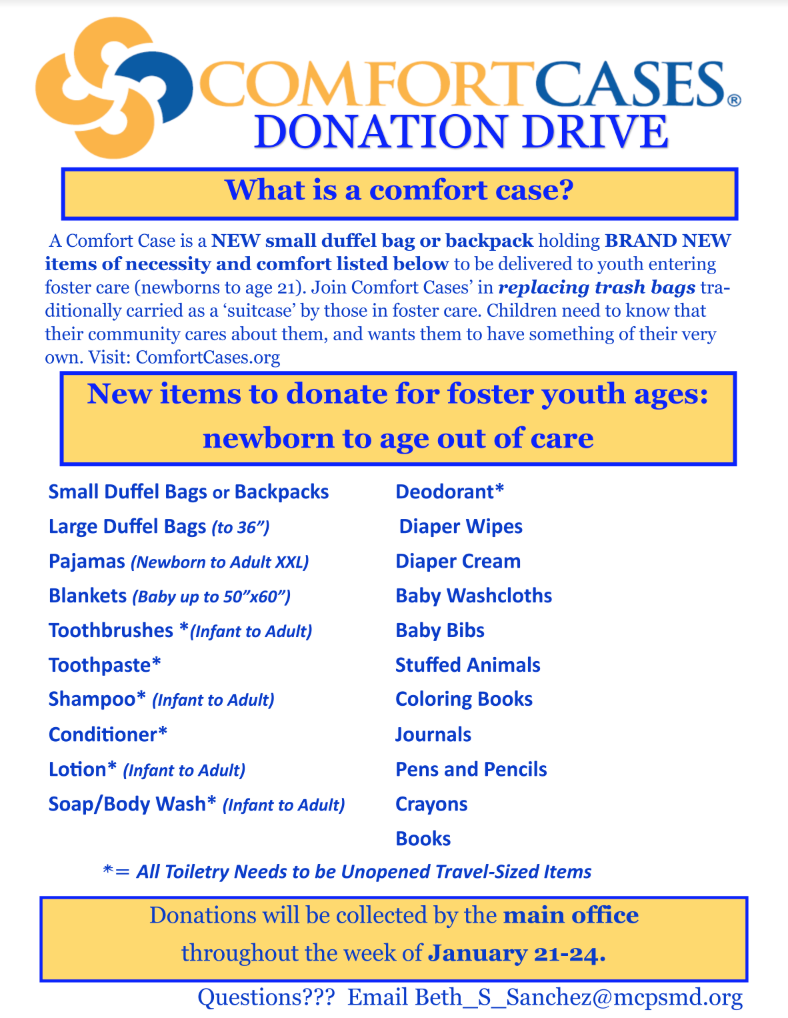 A Comfort Case is a NEW small duffel bag or backpack holding BRAND NEW items of necessity to be delivered to youth entering foster care (newborns to age 21).
Join Comfort Cases in replacing trash bags traditionally carried as a 'suitcase' by those in foster care. Children need to know that their community cares about them, and wants them to have something of their very own.
➡️Donations will be collected by the Blair High School Main Office, January 21-24, 2020
Review the above flyer or click here for donation details.
Questions and/or comments: Please contact Beth Sanchez, Blair High School Academies & SSL Coordinator (Beth_S_Sanchez@mcpsmd.org).