➡️  Events listed are primarily for adults, families and teens. Please review event descriptions and/or contact event organizers for details.
➡️  Blair HS PTSA, Blair High School and MCPS events are designated as 'Featured' events (have blue vertical line in front of their event listings). For a complete list of the Blair HS PTSA's meetings and events, please visit our calendar on the website's homepage.
➡️  Please contact event organizers and/or venues prior to attendance for possible 'event attendance' limitations, safety/protection requirements, date changes or cancellations due to the coronavirus pandemic or other issues.
➡️  'Virtual' Events are events that will be held ONLINE ONLY. Check event details for access information. Note: Some virtual events start at different coast or international times (Pacific, Central, Greenwich Mean, etc.). The virtual event times listed on this website have been converted to New York/Eastern Standard Time.
White Feminism: From the Suffragettes to Influencers and Who They Leave Behind (Politics & Prose) – VIRTUAL
January 11, 2021 @ 6:00 pm

-

7:00 pm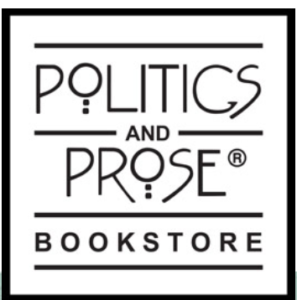 This event is presented in partnership with The New Republic
A timely and impassioned exploration of how our society has commodified feminism and continues to systemically shut out women of color–perfect for fans of White Fragility and Good and Mad .
Join the important conversation about race, empowerment, and inclusion in the United States with this powerful new feminist classic and rousing call for change. Koa Beck, writer and former editor-in-chief of Jezebel, boldly examines the history of feminism, from the true mission of the suffragettes to the rise of corporate feminism with clear-eyed scrutiny and meticulous detail. She also examines overlooked communities–including Native American, Muslim, transgender, and more–and their difficult and ongoing struggles for social change.
Koa Beck is the former editor-in-chief of Jezebel. Previously, she was the executive editor at Vogue and cohost of "The #MeToo Memos" on WNYC's The Takeaway. Her writing has appeared in The Atlantic, The New York Observer, The Guardian, and Esquire, among others. For her reporting prowess, she has been interviewed by the BBC and has appeared on many panels about gender and identity at the Harvard Kennedy School at Harvard University, the Metropolitan Museum of Art, the Brooklyn Historical Society, and Columbia Journalism School to name a few.
Ruby Hamad is a journalist, author, and academic completing a Ph.D. in media studies at UNSW (Australia). Her Guardian article, 'How White Women Use Strategic Tears to Silence Women of Color, ' became a global flashpoint for discussions of white feminism and racism and inspired her debut book, White Tears/Brown Scars, which has received critical acclaim in her home country of Australia. Her writing has also featured in Prospect Magazine, The New Arab, and more.
Melissa Gira Grant is a staff writer covering justice at The New Republic. She is the author of Playing the Whore: The Work of Sex Work. 
CLICK HERE to join the Live! event