➡️  Events listed are primarily for adults and/or teens. Please review event descriptions and/or contact event organizers for details.
➡️  Blair High School, Blair HS PTSA and MCPS events are designated as 'Featured' events (have blue vertical line in front of their event listings). For a complete list of the Blair HS PTSA's meetings and events, you can view our current calendar.
➡️ Please contact event organizers and/or venues prior to attendance for possible 'event attendance' limitations, safety/protection requirements, date changes or cancellations due to the coronavirus pandemic or other issues.
➡️ MCPS (Montgomery County Public Schools) schools and buildings will remain closed until March 15, 2021 (reopening date subject to change). Events that were scheduled at MCPS schools and buildings will either be postponed or cancelled.
➡️ 'Virtual' Events are events that will be held ONLINE ONLY. Check event details for access information. Note: Some virtual events start at different coast or international times (Pacific, Central, Greenwich Mean, etc.). The virtual event times listed on this website have been converted to New York/Eastern Standard Time.
Time to Teach: A History of the Southern Civil Rights Movement (Politics & Prose) – VIRTUAL
January 15 @ 6:00 pm

-

7:30 pm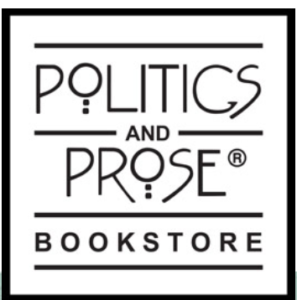 Celebrating Julian Bond's — Time to Teach: A History of the Southern Civil Rights Movement – with Jeanne Theoharis, Pam Horowitz and Vann R. Newkirk II
This event will be streamed online as part of our P&P Live! Series.
Join us as we celebrate Julian Bond's TIME TO TEACH with Jeanne Theoharis, Pam Horowitz and Vann R. Newkirk II on P&P Live!
A masterclass in the civil rights movement from one of the legendary activists who led it.
Horace Julian Bond (1940-2015) was a leader in the civil rights movement, a politician, professor, writer, and activist. A founding member of the Student Nonviolent Coordinating Committee, he went on to serve as president of the Southern Poverty Law Center from 1971 to 1979. He served ten years in the Georgia House and six terms in the Georgia Senate. From 1998 to 2010, Bond was the board chairman of the NAACP. He taught at several universities, including the University of Virginia, where he spent twenty years as a professor in the history department. He is the author of A Time To Speak, A Time To Act.
Pamela Horowitz (Foreword) was one of the first lawyers hired at the Southern Poverty Law Center. She worked in partnership with her late husband, Julian Bond, in multiple public, private, and academic projects and is involved in several activities honoring his legacy.
Jeanne Theoharis (Introduction) is Distinguished Professor of Political Science at Brooklyn College of the City University of New York. She is the author of The Rebellious Life of Mrs. Rosa Parks (NAACP Image Award winner 2014) and A More Beautiful and Terrible History: The Uses and Misuses of Civil Rights History (Brooklyn Public Library Literary Prize for Nonfiction 2018). Jeanne was Julian Bond's student, teaching assistant, and mentee.
Vann R. Newkirk II (Afterword) has covered the battles for voting rights since the 2013 Shelby County Supreme Court decision, the fate of communities on the front lines of climate change and disasters, the Black vote in the 2018 and 2020 elections, and wrote the September 2019 cover story for the Atlantic on black land loss. He is a staff writer at The Atlantic, where he covers politics and policy.
CLICK HERE to join the Live! event.POLItory