➡️ Please contact event organizers and/or venues prior to attendance for possible 'event attendance' limitations, safety/protection requirements, date changes or cancellations due to the COVID-19/coronavirus pandemic.
➡️  Events listed are primarily for adults and/or teens. For specific events, topics or audiences  (e.g., teens, Blair High School, Blair PTSA, education, etc.), enter the search term in the search function. Please review event descriptions and/or contact event organizers for details. Note: Blair High School, Blair HS PTSA and MCPS events are designated as 'Featured' events.
➡️ MCPS (Montgomery County Public Schools) schools and buildings will remain closed through the Fall 2020 Semester. Events that were scheduled at MCPS schools and buildings will either be postponed or cancelled.
➡️ 'Virtual' Events are events that will be held

ONLINE ONLY

. Check event details for access information. Note: Some virtual events start at different coast or international times (Pacific, Central, Greenwich Mean, etc.). The virtual event times listed on this website have been converted to New York/Eastern Standard Time.
National Family Caregivers Month Events (Montgomery County MD Caregiver Support Program)
November 9, 2019

-

November 26, 2019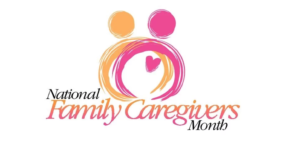 "Family members, friends, and neighbors devote countless hours to providing care to their relatives or loved ones. During National Family Caregivers Month, we recognize and thank the humble heroes who do so much to keep our families and communities strong." – President Barack Obama, National Family Caregivers Month Proclamation, 2012
November is National Family Caregivers Month. Click on each Montgomery County-sponsored event below for program details, location and registration information. All events are FREE.
Visit the County's Caregiver Program Blog: https://moco-caregiver.blogspot.com/
…………………………………
Caring for Our Aging Parents, and Ourselves – A Workshop for Adult Children (November 9, 2019 @ 10 am)
Caregiver Mindfulness Workshop with Meditation and Resource Sharing (November 14, 2019 @ 2:30 pm)
Prevent Your Loved One From Wandering, Caregiver Support, County Police IDD (November 20, 2019 @ 1 pm)
Dementia Live – An Inspiration Training for Caregivers (November 22, 2019 @ 2:30 pm)
Thanksgiving for Our Caregivers – A Self-Care Event (November 26, 2019 @ 5:30 pm)