➡️ Please contact event organizers and/or venues prior to attendance for possible 'event attendance' limitations, safety/protection requirements, date changes or cancellations due to the COVID-19/coronavirus pandemic.
➡️  Events listed are primarily for adults and/or teens. Please review event descriptions or contact event organizers for audience details.
➡️ Maryland schools and buildings will remain closed through the rest of the 2019-2020 academic school year. Events that were scheduled at MCPS schools and buildings will either be postponed or cancelled.
➡️ 'Virtual' Events are events that will be held

ONLINE ONLY

. Check event details for access information. Note: Some virtual events start at different coast or international times (Pacific, Central, Greenwich Mean, etc.). The virtual event times listed on this website have been converted to New York/Eastern Standard Time.
National Black Memorabilia, Fine Art & Crafts Show 2020 (L. Johnson Shows) – CANCELLED
April 4

-

April 5

$7.00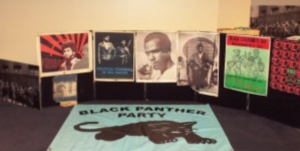 The National Black Memorabilia, Fine Art & Crafts Show will be held at the Montgomery County Fairgrounds in Gaithersburg, MD 20877. There will be many vendors, educational exhibits, seminars, and celebrity autograph sessions. The show is all indoors.
Items for sale include slavery artifacts and documents, paintings, books, dolls, autographs, stamps, advertisements, toys, prints, textiles, political and civil rights memorabilia, kitchen collectibles, jewelry, postcards, cookie jars, sports memorabilia, photographic items, movie posters, coins, entertainment memorabilia, Civil War, Frances Welsing book, 'Black Panther' movie memorabilia and much more.
SHOW HOURS:
Saturday, April 4, 2019:  10am-7pm
Sunday, April 5, 2019:  10am-5pm.
ADMISSION COSTS:
Admission is $7 and students are admitted free. Admission is payable at the door.