➡️ Please contact event organizers and/or venues prior to attendance for possible 'event attendance' limitations, safety/protection requirements, date changes or cancellations due to the COVID-19/coronavirus pandemic.
➡️  Events listed are primarily for adults and/or teens. For specific events, topics or audiences  (e.g., teens, Blair High School, Blair PTSA, education, etc.), enter the search term in the search function. Please review event descriptions and/or contact event organizers for details.
➡️  Blair High School, Blair HS PTSA and MCPS events are designated as 'Featured' events (have blue vertical lines in front of their event listings).
➡️ MCPS (Montgomery County Public Schools) schools and buildings will remain closed until January 29, 2021 (reopening date subject to change). Events that were scheduled at MCPS schools and buildings will either be postponed or cancelled.
➡️ 'Virtual' Events are events that will be held

ONLINE ONLY

. Check event details for access information. Note: Some virtual events start at different coast or international times (Pacific, Central, Greenwich Mean, etc.). The virtual event times listed on this website have been converted to New York/Eastern Standard Time.
Michael E. Mann, Author of 'The New Climate War: The Fight to Take Back Our Planet' With Bill Nye (Politics & Prose) – VIRTUAL
January 13 @ 6:00 pm

-

7:00 pm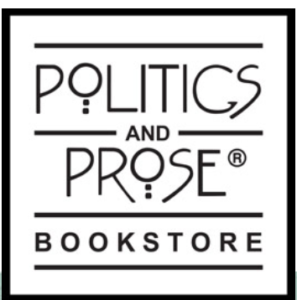 Recycle. Fly less. Eat less meat. These are some of the ways that we've been told can slow climate change. But the inordinate emphasis on individual behavior is the result of a marketing campaign that has succeeded in placing the responsibility for fixing climate change squarely on the shoulders of individuals.
Fossil fuel companies have followed the example of other industries deflecting blame (think "guns don't kill people, people kill people") or greenwashing (think of the beverage industry's "Crying Indian" commercials of the 1970s). Meanwhile, they've blocked efforts to regulate or price carbon emissions, run PR campaigns aimed at discrediting viable alternatives, and have abdicated their responsibility in fixing the problem they've created. The result has been disastrous for our planet.
In The New Climate War, Mann argues that all is not lost. He draws the battle lines between the people and the polluters-fossil fuel companies, right-wing plutocrats, and petrostates. And he outlines a plan for forcing our governments and corporations to wake up and make real change, including:
a common-sense, attainable approach to carbon pricing- and a revision of the well-intentioned but flawed currently proposed version of the Green New Deal;
allowing renewable energy to compete fairly against fossil fuels
debunking the false narratives and arguments that have worked their way into the climate debate and driven a wedge between even those who support climate change solutions
combatting climate doomism and despair-mongering
Michael E. Mann is Distinguished Professor of Atmospheric Science at Penn State, with joint appointments in the Department of Geosciences and the Earth and Environmental Systems Institute. In 2020 he was elected to the U.S. National Academy of Sciences. He is the author of numerous books, including Dire Predictions, Climate Wars, and The Madhouse Effect.
Bill Nye, scientist, engineer, comedian, author, and inventor, is a man with a mission: to help foster a scientifically literate society, to help people everywhere understand and appreciate the science that makes our world work. Making science entertaining and accessible is something Bill has been doing most of his life.
CLICK HERE to join the Live! event