➡️  Events listed are primarily for adults and/or teens. Please review event descriptions and/or contact event organizers for details.
➡️  Blair High School, Blair HS PTSA and MCPS events are designated as 'Featured' events (have blue vertical line in front of their event listings). For a complete list of the Blair HS PTSA's meetings and events, you can view our current calendar.
➡️ Please contact event organizers and/or venues prior to attendance for possible 'event attendance' limitations, safety/protection requirements, date changes or cancellations due to the coronavirus pandemic or other issues.
➡️ MCPS (Montgomery County Public Schools) schools and buildings will remain closed until March 15, 2021 (reopening date subject to change). Events that were scheduled at MCPS schools and buildings will either be postponed or cancelled.
➡️ 'Virtual' Events are events that will be held ONLINE ONLY. Check event details for access information. Note: Some virtual events start at different coast or international times (Pacific, Central, Greenwich Mean, etc.). The virtual event times listed on this website have been converted to New York/Eastern Standard Time.
I Ain't Marching Anymore: Dissenters, Deserters, and Objectors to America's Wars (Politics & Prose) – VIRTUAL
January 18 @ 6:00 pm

-

7:00 pm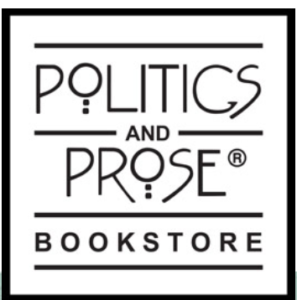 This event will be streamed online as part of our P&P Live! Series.
Join journalist Chris Lombardi as she discusses her book, I AIN'T MARCHING ANYMORE with Jonathan W. Hutto, Sr. on P&P Live!
A sweeping history of the passionate men and women in uniform who have bravely and courageously exercised the power of dissent.
I Ain't Marching Anymore carefully traces soldier dissent from the early days of the republic through the wars that followed, including the genocidal "Indian Wars," the Civil War, long battles against slavery and racism that continue today, both World Wars, Korea, Vietnam, the Cold War, and contemporary military imbroglios.
Journalist Chris Lombardi has been writing about war and peace for more than twenty years. Her work has appeared in The Nation, Guernica, the Philadelphia Inquirer, ABA Journal, and at WHYY.org. The author of I Ain't Marching Anymore: Dissenters, Deserters, and Objectors to America's Wars (The New Press), she lives in Philadelphia.
Jonathan W. Hutto, Sr. is an Honorably Discharged Veteran of the United States Navy where he served from January 2004 until August 2011. As an enlisted member of the Navy he helped to launch "The Appeal For Redress" mobilizing over 2000 members of the Active Duty and Reserve ranks to send a protected communication to members of Congress appealing for an end to the Wars in Iraq and Afghanistan. Jonathan is a native of Atlanta, GA, a Howard University Alumni, a Father, Husband, lifelong Human Rights Defender and author of Antiwar Soldier.
CLICK HERE to join the Live! event.