➡️ Please contact event organizers and/or venues prior to attendance for possible 'event attendance' limitations, safety/protection requirements, date changes or cancellations due to the COVID-19/coronavirus pandemic.
➡️  Events listed are primarily for adults and/or teens. For teen-specific events, enter the term "teens" in the search function. Please review event descriptions and/or contact event organizers for audience details.
➡️ MCPS (Montgomery County Public Schools) schools and buildings will remain closed through the Fall 2020 Semester. Events that were scheduled at MCPS schools and buildings will either be postponed or cancelled.
➡️ 'Virtual' Events are events that will be held

ONLINE ONLY

. Check event details for access information. Note: Some virtual events start at different coast or international times (Pacific, Central, Greenwich Mean, etc.). The virtual event times listed on this website have been converted to New York/Eastern Standard Time.
Celebration of the 202nd Birthday of Frederick Douglass & the Centennial 19th Amendment (Washington DC History & Culture)
February 15 @ 10:00 am

-

5:00 pm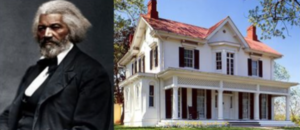 Frederick Douglass and Women's Suffrage: Celebrating the 202nd Birthday of Frederick Douglass and the Centennial of the 19th Amendment
DESCRIPTION
Join the National Park Service as we celebrate the 202nd anniversary of the birth of Frederick Douglass and the Centennial of the 19th Amendment to the United States Constitution.
Events Scheduled:
Opening Ceremony at Anacostia High School Auditorium (1601 16th Street, S.E., Washington, D.C. 20020), there will be
special themed house tours at Cedar Hill and an art program in the visitor center. T
There will also be programming at the Anacostia Arts Center and Anacostia High School that will include guest lectures, an exhibit by the DC League of Women Voters, and performances in the lobby.
Belmont-Paul Women's Equality National Monument will have special tours, a ranger talk, and an art program as part of this event.
NOTE: No RSVP/registration is required to attend the programs/events.
A shuttle will run between the program locations in historic Anacostia beginning at Noon.