➡️  Events listed are primarily for adults, families and teens. Please review event descriptions and/or contact event organizers for details.
➡️  Blair HS PTSA, Blair High School and MCPS events are designated as 'Featured' events (have blue vertical line in front of their event listings). For a complete list of the Blair HS PTSA's meetings and events, please visit our calendar on the website's homepage.
➡️  Please contact event organizers and/or venues prior to attendance for possible 'event attendance' limitations, safety/protection requirements, date changes or cancellations due to the coronavirus pandemic or other issues.
➡️  'Virtual' Events are events that will be held ONLINE ONLY. Check event details for access information. Note: Some virtual events start at different coast or international times (Pacific, Central, Greenwich Mean, etc.). The virtual event times listed on this website have been converted to New York/Eastern Standard Time.
Blair HS PTSA General Body/Membership Meeting (January 2021) – VIRTUAL
January 19, 2021 @ 6:00 pm

-

8:00 pm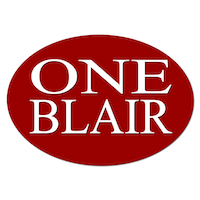 The Montgomery Blair High School PTSA general body/membership meeting (virtually/online).
TOPIC: Blair High School's Reopening Plan
OVERVIEW: OVERVIEW: On January 12, 2021, the Montgomery County Public Schools Board of Education voted to return groups of students for in-person learning on Monday, March 15, 2021, on the condition that health metrics are met. Blair High School will share its reopening plan for students who have selected in-person learning, along with school news and information.
NOTE: BLAIR HS PTSA ONLINE MEETING INFORMATION (Zoom link, Meeting ID, Password) will be posted via Blair High School PTSA listserv message and/or Blair High School email message (on behalf of the PTSA) prior to the meeting's date/time.
Check your designated email account for messages from Blair High School or Blair High School PTSA listserve messages for the PTSA's online meeting information.
To subscribe to the Blair HS PTSA Listserves – Click HERE.
To receive email messages (Connect Ed) from Blair High School – Click HERE.
If you have any questions and/or comments, please contact Mariama Orange, Blair HS PTSA President via our contact form.
---
Related Materials:
Blair HS PTSA 2020-2021 Meeting/Events Calendar
Quick Start Guide for New Zoom Users