➡️ Please contact event organizers and/or venues prior to attendance for possible 'event attendance' limitations, safety/protection requirements, date changes or cancellations due to the COVID-19/coronavirus pandemic.
➡️  Events listed are primarily for adults and/or teens. For specific events, topics or audiences  (e.g., teens, Blair High School, Blair PTSA, education, etc.), enter the search term in the search function. Please review event descriptions and/or contact event organizers for details. Note: Blair High School, Blair HS PTSA and MCPS events are designated as 'Featured' events.
➡️ MCPS (Montgomery County Public Schools) schools and buildings will remain closed through the Fall 2020 Semester. Events that were scheduled at MCPS schools and buildings will either be postponed or cancelled.
➡️ 'Virtual' Events are events that will be held

ONLINE ONLY

. Check event details for access information. Note: Some virtual events start at different coast or international times (Pacific, Central, Greenwich Mean, etc.). The virtual event times listed on this website have been converted to New York/Eastern Standard Time.
Blair High School: Winter 'Virtual Season' Sports Registration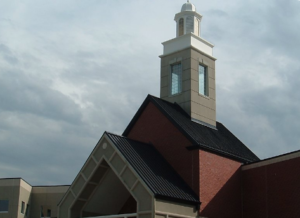 (Information from the Blair High School Principal's October 6, 2020 Newsletter)
Blair Athletics: FALL SPORTS WINDING DOWN and WINTER SPORTS ABOUT TO START!
Happy October Blazer community! We are four weeks into the fall virtual season and we have approximately 300 students participating in the virtual season, 120 participating in the Leadership program for student-athletes and 85 enrolled in the Strong Minds For Student-Athletes program. There have been numerous guest speakers this fall, both through MCPS Athletics and our own sports programs and topics have included conditioning and reconditioning, finding your leadership, NCAA eligibility and defining your purpose. It has been a good season with one week remaining.
▶️ The winter virtual season will begin on October 26. The winter sports include boys basketball, girls basketball, wrestling, poms, indoor track, bocce and swimming and diving. The coaches of these programs will provide skill development, knowledge development, attendance and academic check ins, and conversations around character and student-athlete conditioning.
▶️ In order to participate, a student-athlete must be registered using the following form: Blair Virtual Winter Sports Registration form. Winter registration is open from October 6 to October 23. The programs start the afternoon of October 26. All Blazer students are eligible to participate in our virtual seasons.
If a student-athlete is going to participate in the virtual winter season, a medical clearance is required in addition to completing the entire registration. The form can be found here: SR-8 Medical Clearance Form. If a student-athlete has a valid physical on file at Blair High School in the Athletics Department from last year's school year, that is acceptable for the virtual season. If ever we should move into in person conditioning, a valid medical clearance must be submitted.
The medical clearance is considered valid if signed by a medical practitioner within the last calendar year. If a student-athlete needs to submit a medical clearance, it can be uploaded in the registration or emailed to the Athletic Director at Rita_J_Boule@mcpsmd.org. If a student-athlete needs to check their medical clearance or if there are concerns or questions, the Athletic Director should be emailed as well. ONLY the SR-8 from can be used to establish medical clearance.
MCPS Athletics has a comprehensive website for all things MCPS Athletics in general. The website can be found here: https://www.montgomeryschoolsmd.org/departments/athletics/. Blazer Athletics has more specific information available at: https://blairblazersathletics.com/.
Blazer Athletics looks forward to the continued engagement of our student-athletes as we navigate through our virtual school year.
Rita J. Boulé, CAA
Blair Athletic Director