➡️  Events listed are primarily for adults, families and teens. Please review event descriptions and/or contact event organizers for details.
➡️  Blair HS PTSA, Blair High School and MCPS events are designated as 'Featured' events (have blue vertical line in front of their event listings). For a complete list of the Blair HS PTSA's meetings and events, please visit our calendar on the website's homepage.
➡️  Please contact event organizers and/or venues prior to attendance for possible 'event attendance' limitations, safety/protection requirements, date changes or cancellations due to the coronavirus pandemic or other issues.
➡️  'Virtual' Events are events that will be held ONLINE ONLY. Check event details for access information. Note: Some virtual events start at different coast or international times (Pacific, Central, Greenwich Mean, etc.). The virtual event times listed on this website have been converted to New York/Eastern Standard Time.
Blair HS PTSA: Membership Meeting/Elections/Budget Vote (IN-PERSON)
October 20, 2020 @ 6:00 pm

-

7:30 pm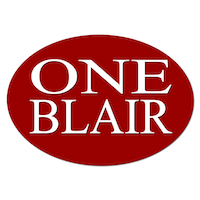 DATE/TIME: Tuesday, October 20, 2020, 6-7:30 pm EDT
LOCATION: Blair High School track and field area
AGENDA:
Review and vote on the proposed 2020-2021 budget
Hold its 2020-2021 Board Officer and MCCPTA Delegate Elections (list of 2020-2021 nominees)
SAFETY GUIDELINES: Wear a mask and practice social-distancing.
If you have any questions and/or comments, please contact the Blair High School PTSA leadership directly or via our website's message portal.
---
GATHERINGS: https://www.montgomerycountymd.gov/covid19/reopening/requirements/gatherings.html
Indoor and Outdoor Gatherings
Social, community, recreational, and leisure gatherings may resume provided the following physical precautions are met and followed:
limited to 1 person or household per 200 sq. ft. or a maximum of 50 people, whichever number is lower; and
the size of the location and venue must accommodate applicable social distancing for the number of attendees.
Large Gatherings
Gatherings of more than 50 people continue to be prohibited at all locations and venues, including but not limited to parties, receptions, parades, festivals, conventions, and fundraisers.
Planned large gatherings and events must be canceled or postponed until after termination of the state of emergency and the proclamation of the catastrophic health emergency has been rescinded.
All businesses, organizations, establishments, and facilities that are permitted to operate under the COVID-19 Local Order must follow these rules as a condition of their continued operation.
These rules shall be posted in a visible location to alert the public and ensure compliance.
General Operating Requirements
General Operating Requirements for printing (PDF)
Require employees and customers to maintain social distancing of greater than 6 feet, whenever possible, as recommended by the U.S. Centers for Disease Control and Prevention (CDC) and the Maryland Department of Health (MDH);
Utilize markings and signage to guide employees and customers;
Require all employees and all customers over the age of 2 to wear face coverings in accordance with the COVID-19 Local Order;
Provide employees with guidance and training to reflect updated CDC guidelines for their workplace;
Use CDC and Environmental Protection Agency approved disinfectants to clean spaces daily; including use of disinfectants to wipe down surfaces high contact surfaces at least once every 2 hours while staff or customers are present ("high contact surfaces" are surfaces that will have human contact at least once an hour);
Require employees to wash their hands hourly; and
Review and implement new CDC, MDH, and Montgomery County Department of Health & Human Services guidelines as they are received.