➡️ Please contact event organizers and/or venues prior to attendance for possible 'event attendance' limitations, safety/protection requirements, date changes or cancellations due to the COVID-19/coronavirus pandemic.
➡️  Events listed are primarily for adults and/or teens. For specific events, topics or audiences  (e.g., teens, Blair High School, Blair PTSA, education, etc.), enter the search term in the search function. Please review event descriptions and/or contact event organizers for details. Note: Blair High School's 2020-2021 'Meeting & Events Calendar' is available HERE.
➡️ MCPS (Montgomery County Public Schools) schools and buildings will remain closed through the Fall 2020 Semester. Events that were scheduled at MCPS schools and buildings will either be postponed or cancelled.
➡️ 'Virtual' Events are events that will be held

ONLINE ONLY

. Check event details for access information. Note: Some virtual events start at different coast or international times (Pacific, Central, Greenwich Mean, etc.). The virtual event times listed on this website have been converted to New York/Eastern Standard Time.
Blair High School: Back-to-School Night & Parent Meetings (VIRTUAL)
September 16 @ 5:00 pm

-

9:00 pm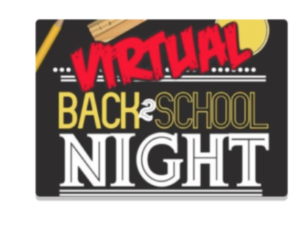 Below is information about Blair High School's 'Back to School Night' (BTSN) and scheduled parent meetings (Wednesday, September 16, 2020). You can also read the information via Blair High School's Back-to-School Night information message. All meetings and BTSN will be held virtually.
ALERT: Parents will sign-in to all of the meetings and to their children's classes (see below) using their children's MCPS login credentials and they will use the zoom links for their children's classes.
---
Prior to Blair High School's 'Back to School Night' there are several parent meetings:
PARENT MEETINGS (5-7 pm):
Senior parents are invited to attend the 12th grade meeting at 5:00 pm via Zoom Webinar
https://mcpsmd.zoom.us/s/98677588534 Or via Phone one-tap: US: +13017158592,,98677588534# or +13126266799,,98677588534#
Special Education Parent meeting at 6:00 pm via Zoom 'Spec Ed Back-to-School Meeting'
https://mcpsmd.zoom.us/j/92035396202 Meeting ID: 920 3539 6202 Passcode: SpecEd
ESOL parent meeting at 6:30 pm via Zoom
https://mcpsmd.zoom.us/j/99100118267?pwd=eC9hc2xURzBlS2ZncldqSGcvQTJ1dz09 Meeting ID: 991 0011 8267 Passcode: 100355
BACK TO SCHOOL NIGHT (7-9 pm):
Montgomery Blair High School's Back to School Night (BTSN) will be held from 7:00 – 9:00 PM. Although this year BTSN will be held virtually, the classes with teachers will be live.
Parents will follow their children's schedules for classes 1, 2, 3, 4, 6, 7, 8, and 9. Each class is 10 minutes long and there will be 5 minutes in between classes, so that parents can log out of one zoom class and log in to the next zoom class. Please see the schedule below:
7:00 – 7:10 pm   Period 1
7:15 – 7:30 pm   Period 2 (Extra 5 minutes for Attendance and taped message from Admin, PTSA, and SGA)
7:35 – 7:45 pm   Period 3
7:50 – 8:00 pm   Period 4
8:05 – 8:15 pm   Period 6
8:20 – 8:30 pm   Period 7
8:35 – 8:45 pm   Period 8
8:50 – 9:00 pm   Period 9
For questions, concerns or more information, please contact Assistant Principal Joseph Fanning (Joseph_M_Fanning@mcpsmd.org).
---
Note Re MBHS Events: 
Certain events may be held virtually/remotely. Details about such events will be posted as they become available.
Event times, meeting places, etc. are subject to change without notice.