➡️  Events listed are primarily for adults, families and teens. Please review event descriptions and/or contact event organizers for details.
➡️  Blair HS PTSA, Blair High School and MCPS events are designated as 'Featured' events (have blue vertical line in front of their event listings). For a complete list of the Blair HS PTSA's meetings and events, please visit our calendar on the website's homepage.
➡️  Please contact event organizers and/or venues prior to attendance for possible 'event attendance' limitations, safety/protection requirements, date changes or cancellations due to the coronavirus pandemic or other issues.
➡️  'Virtual' Events are events that will be held ONLINE ONLY. Check event details for access information. Note: Some virtual events start at different coast or international times (Pacific, Central, Greenwich Mean, etc.). The virtual event times listed on this website have been converted to New York/Eastern Standard Time.
A New Path to Education Reform: The Next Chapter On 21st Century Skills (Brookings Institution) – VIRTUAL
January 13, 2021 @ 12:00 pm

-

1:00 pm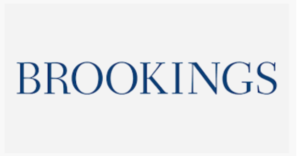 The "factory model" of education dominates the majority of American classrooms. Teachers are pressured to improve students' reading and math scores on standardized tests, but assessments show that scores have remained mostly unchanged since the early 2000s. This model emerged in the early 20th century to mold students for the industrial economy but is not preparing students to thrive in the 21st century or addressing systemic inequalities. The narrow focus on content outcomes—rather than on the ability to critically think through a problem and apply new knowledge systemically—is insufficient, raising a critical question: What can replace it to provide all students with quality education in the 21st century?
Schools can capitalize on the growing consensus in the scientific community around how children learn and what children learn as a pathway to modern transformational reform. Evidence from the interdisciplinary science of learning shows that children learn best through the principles of guided play: adult-facilitated active and engaged learning that is meaningful, socially interactive, iterative, and joyful. Importantly, these principles apply both inside and outside the classroom.
In today's globalized, rapidly changing world, children need to develop a breadth of skills beyond numeracy and literacy that allow them to engage in independent lifelong learning. The 6 Cs—collaboration, communication, content, critical thinking, creative innovation, and confidence—are a suite of skills that are rooted in the science of learning and build on each other.
With the abrupt disruption to the education status quo wrought overnight by COVID-19, now is the time to rethink the classroom. On January 13, the Center for Universal Education (CUE) will host a webinar to discuss a path to educational reform. Following a brief overview of the recent Policy 2020 report "A new path to education reform: Playful learning promotes 21st-century skills in schools and beyond" by Brookings Fellow Helen Hadani, a panel of experts will share their various perspectives on how to remake education, foster educational equity, and prepare students for a better future.
Register HERE.
Viewers can submit questions via email to events@brookings.edu or via Twitter at #21CSReform.