➡️  Events listed are primarily for adults, families and teens. Please review event descriptions and/or contact event organizers for details.
➡️  Blair HS PTSA, Blair High School and MCPS events are designated as 'Featured' events (have blue vertical line in front of their event listings). For a complete list of the Blair HS PTSA's meetings and events, please visit our calendar on the website's homepage.
➡️  Please contact event organizers and/or venues prior to attendance for possible 'event attendance' limitations, safety/protection requirements, date changes or cancellations due to the coronavirus pandemic or other issues.
➡️  'Virtual' Events are events that will be held ONLINE ONLY. Check event details for access information. Note: Some virtual events start at different coast or international times (Pacific, Central, Greenwich Mean, etc.). The virtual event times listed on this website have been converted to New York/Eastern Standard Time.
⭐ Free State Annual Meeting and Training (Free State PTA) – VIRTUAL
August 12, 2021

-

August 14, 2021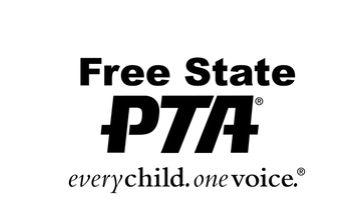 The first virtual Free State Annual Meeting and Training is scheduled for Aug.12-14, 2021. This event will include information about the status of the new state PTA, the election of officers and directors-at-large, training and informational workshops, special recognition events, networking sessions, and more.
Note: Free State PTA is the new governing body of the PTA/PTSAs in the state of Maryland as of May 2021 (details).
EVENT SCHEDULE: https://e0cd0bbb-63b3-4368-b175-b5da1de817b0.filesusr.com/ugd/0ab6f7_18435528d0ba491a95afdf3130af4038.pdf
REGISTRATION FORM: https://www.fspta.org/annual-meeting (at bottom of webpage)