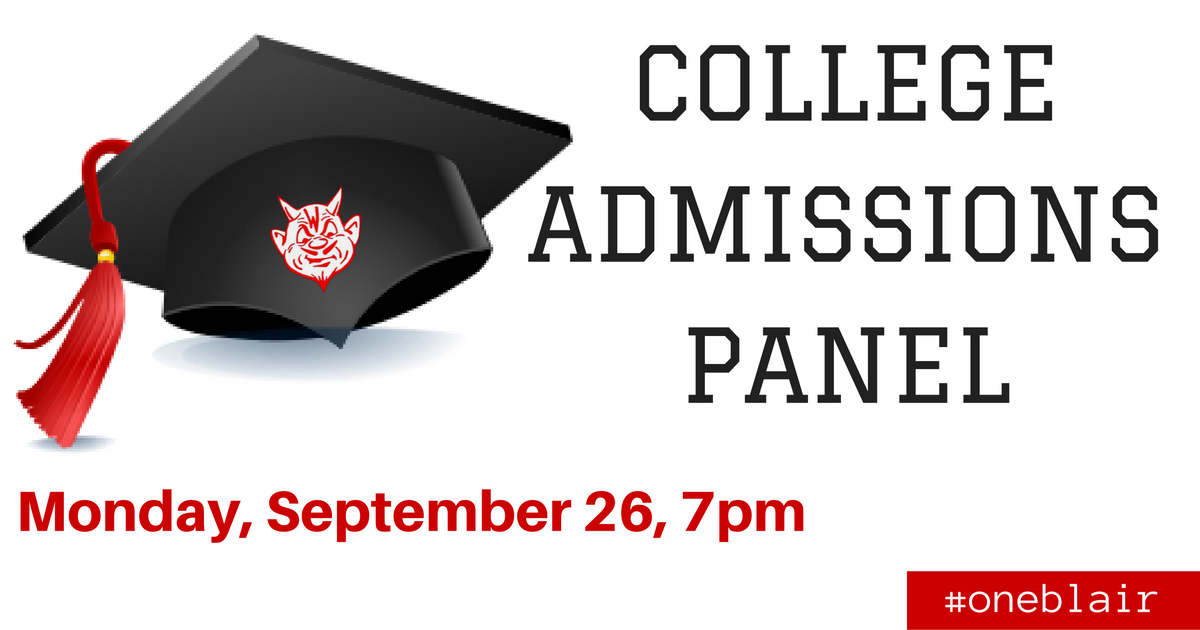 Download Flyer – English (pdf)
Download Flyer – Español (pdf)
Learn about the college admissions process from representatives of area colleges and universities and hear about their perspectives regarding:
Factors in college admissions' decisions
Early action, early decision and regular admissions
SAT/ACT scoring and how it is evolving
Scholarship application process
Importance of high school senior classes
Significance and consideration of GPA
Majors and minors: decided and undecided
Financial aid and how it affects admission
The college essay and what makes it effective
Represented colleges include:
University of Maryland, College Park
Montgomery College
Bowie State University
George Washington University
Bring your written questions to the event. Or send questions to Luke Gao (lianyonggao@yahoo.com) or Brad Sperber (brad_sperber@msn.com). We will also be taking written questions from the audience.