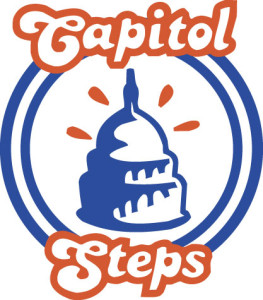 The nationally acclaimed political satire troupe The Capitol Steps, will perform their always timely show (same as the one they perform in downtown DC) in the Montgomery Blair Auditorium on Sunday, April 24, 2016, at 6pm.
There will also be a reception prior to the show from 4:30pm – 5:30pm.
Tickets are $30 in advance and $40 at the door! Click here to purchase tickets.
Net proceeds will support Blair's PTSA-sponsored After-Prom party. Blair's After-Prom is one of the county's largest and ensures that Blair Seniors and Juniors spend their After Prom hours at a safe and secure overnight party hosted at the school.
Thank you to Capital City Cheesecake for their generous donation of mini-cheesecakes and a gift card for our raffle and to Urban Butcher for donating a gift card for the raffle.