PTSA General Membership and Executive Board Meeting Schedule for 2017-18.
---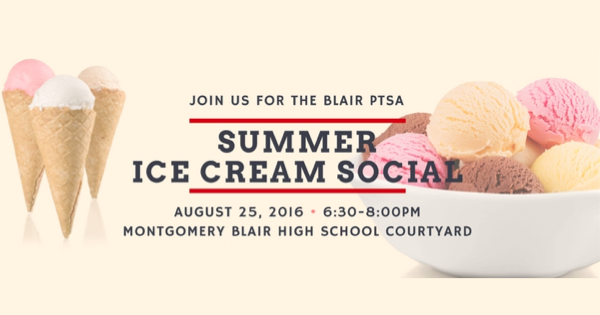 Come enjoy some ice cream as you help us welcome our 9th grade families to the Blair community! (All Blair families are invited.)
---
PTSA meetings are on the 3rd Tuesday of the month at 7pm in the Montgomery Blair High School Media Center.
---